Illinois Fraternal Order Of Police Events
The Fraternal Order of Police is the world's largest organization of sworn law enforcement officers. Additionally, there are more than 354,000 members in more than 2,100 lodges. We aim to improve the working conditions of law enforcement officers and the safety of those we serve through education, legislation, information, community involvement, and employee representation. No one knows the dangers and the difficulties faced by today's police officers better than another officer. However, no one knows police officers better than the FOP.
The Fraternal Order of Police (FOP), founded over 100 years ago in 1915. It is the largest organization of sworn law enforcement officers in the United States. With a proud tradition of officers representing officers, the FOP is the most respected and most recognized police organization in the country. The Illinois FOP is also the second-largest State Lodge. We proudly represent over 33,000 active duty and retired police officers – more than 10 percent of all FOP members nationwide.
The Illinois Fraternal Order of Police holds events monthly and annually. Join us for Board of Trustee Meetings, Board Meetings and Community Events.

9/11 20 year Memorial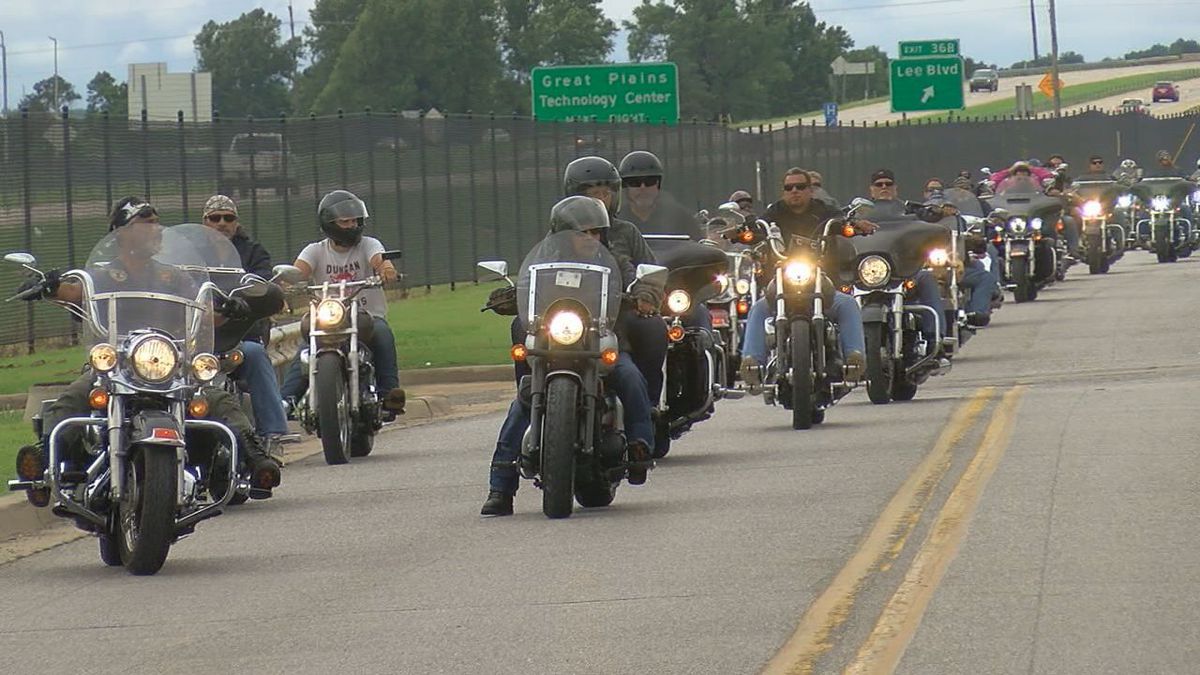 For us that lived through the events of September 11th, 2001, the images and horror of that day will forever live in our memories.  As the first anniversary of September 11th approached, members of the Illinois Blue Knights Motorcycle club decided to have a memorial service to remember and honor the victims of that horrible day. This effort was soon joined by members of the Harley Owners Group of Oak Lawn, and the HOG group of Hall's Harley in Springfield, and thus the first "Ride to Remember 9/11" took place, with a ceremony being held on the Illinois State Capitol grounds.  So began the annual memorial service of RTR 9/11. Through the years other groups joined in the memorial, from first responder organizations/clubs to car clubs, to youth, and civic groups, as well as individuals.
In a few years through generous donations and fundraising efforts, monies were collected and a permanent 9/11 Memorial was placed on the State Capitol Grounds, near the Illinois Firefighters Memorial and the Illinois Police Officer's Memorial.  For the past 19 years, people have gathered at the site to remember and pay tribute to the brave people who lost their lives on that tragic day.
2021 is the 20th Anniversary of 9/11 and we ask you to join us in keeping the promise we made to "Never Forget."  This event is free and open to everyone. 
Procession assembly begins at Hall's Harley Davidson, 2301 N. Dirksen Parkway, (Springfield, IL.) at 4 pm. Departs at 5 pm, for the State Capitol Grounds.  Memorial ceremony to begin approximately 6 pm.
For latest event updates, and information on lodging, follow us on Facebook; Ride to Remember 9-11
Email; ridetoremember911illinois@gmail.com
Every day, men and women across this state, and country, put on a uniform. They put on a utility belt. And they put on a bulletproof vest. In the current climate of our nation, that is the most essential thing that that man or woman owns. They step out the door and they just don't know if they will be returning to it at the end of their shift.