Home Is No Longer Safe For Officials
Imagine getting hunted for doing the job you love and respect. Families, wives, sons, and daughters are being harassed and are scared for their lives as protesters follow them home…armed. This is a trend that cannot continue in a civil society! What can be done with incidents such as this occurring in our own career fields?
Reports of Vandalism & Harassment
The world has been a different and new place since the hit of COVID-19, and the turbulent street protests. The world and our hometowns have changed so much that the public demands change, and they crave change NOW. However, the situation has gotten to the point where police officers and government officials' lives are in danger, as well as their immediate circle. Protesters have started following police official's home and started putting their families at risk!
"There are continual reports of law enforcement officers and community members being followed home; of people sitting in cars outside their homes, observing their movements and those of their families; and of people following them and their families as they move around the community," says Harney County Sheriff Dave Ward from Burns, Oregon said.  Reports said that the vandals had tracked down the homes of the officers and attempted to torch their cars. The fires were put out quickly, but there was some damage left to both vehicles.
Opening Fire on Officers & Family
Assailants opened fire on the home of two Camden County Police officers, with two bullets piercing the front door of the couple's East Camden residence, authorities disclosed. The officer, their family, and their 10-day-old baby escaped injury during the late-night attack, said Camden County Police Chief Joseph Wysocki.
"It shocks the conscience that this occurred," Wysocki said at a press conference. "I don't know why they were targeted," he added, describing the unnamed couple as "two really good officers assigned to our Neighborhood Response Team. They're constantly interacting with members of the community," he said. "We're looking into every arrest that they have had. We're not going to leave a rock unturned."
The two victims of harassment were a male officer who is a four-year veteran of the county department and a woman who joined the force two years ago. Investigators believe two suspects stepped from a car driven by a third person and opened fire on the house around 11:45 p.m. The suspects' vehicle, a 1998 Honda Odyssey with a temporary paper tag, was found early Thursday.
The Suspects Behind the Trespassing, Vandalism & Harassment:
Alvin Joseph: Arson 1st Degree – Felony (2 counts), Possession and Manufacturing of Destructive Device – Felony (2 counts), Criminal Trespass – Misdemeanor (2 counts), Possession of Tools for the Commission of a Crime – Felony (2 counts), Interference with Government Property – Felony (2 counts), Interference with Government Property – Misdemeanor (1 count), and Possession of a Firearm by a Convicted Felon – Felony (1 count)
Lakaila Mack: Arson 1st Degree – Felony (2 counts), Possession and Manufacturing of Destructive Device – Felony (2 counts), Criminal Trespass – Misdemeanor (2 counts), Possession of Tools for the Commission of a Crime – Felony (2 counts), Interference with Government Property – Felony (2 counts)
Ebuka Chike-Morah: Arson 1st Degree – Felony (2 counts), Possession and Manufacturing of Destructive Device – Felony (2 counts), Criminal Trespass – Misdemeanor (2 counts), Possession of Tools for the Commission of a Crime – Felony (2 counts), Interference with Government Property – Felony (2 counts)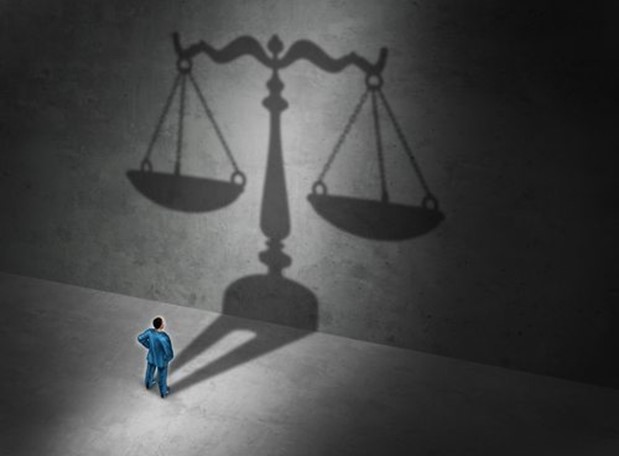 Sergeant Darren Burch
Police officers all over the country have been getting targeted and harassed. Sergeant Darren Burch is a retired Phoenix officer who supports protests, but only peaceful protests. Sergeant Burch explains that he hates all the hatred and hostile acts directed towards these officers and other officers in the country. He said most officers are good, honest people, putting their lives on the line to protect the public.
"There's such negativity that it just makes you want to cry for the police officers out there today because they are far better than I am," said Burch. "I don't think I could have done what they are doing now and stayed in the profession."
Officer Joseph Mensah
On Saturday, Aug 8th, 2020, protesters began to vandalize Mensah's home around 8:05 p.m., according to Wauwatosa police. Mensah "attempted to establish a dialog but was physically assaulted," the report said. As Mensah went inside, "armed protesters approached the rear door and a single shotgun round was discharged by a member of the group into Officer Mensah's backdoor." In a Facebook post, Mensah said he was home with his girlfriend and that the shotgun shell missed hitting him by inches.
Chief Franco Fuda
A knock at the door of the Chief of Police for the Bonneau (SC) Police Department on Monday, Sept 7th, 2020 led to an assault that left the law enforcement leader with a deep stab to the face.
According to ABC News, Chief Franco Fuda heard a knock at the entry to his residence and was answered with an assailant armed with an ice pick immediately stabbed him in the face. The suspect— Forrest Bowman —reportedly said to Chief Fuda "You're going to die today!" as he committed the assault.
Bowman then fled the scene and barricaded himself in a mobile home. Following a standoff, police were able to arrest the man, who at the time was reportedly naked and screaming. He now faces charges of attempted murder and assault.
CAMDEN, New Jersey Police say on Thursday, Sept 17th, 2020 officers and their 10-day-old infant was inside their home on the 2900 block of Clinton Street late Tuesday night when six rounds of bullets struck the house.
Some of the bullets penetrated the home, but luckily the family was on the second floor when the gunfire erupted, and no one was injured. "I do know that this was a targeted attack against this residence and the officers inside," said Chief Joseph Wysocki of the Camden County Police Department.
Police Flags Targeted? Or Misinformation?
Law enforcement in New Jersey said that a rumor about households being targeted for displaying flags, both American and "thin blue line" in style, is just that — an unfounded rumor amid the country's turmoil.
The state Office of Homeland Security and Preparedness shared an alert on what it said was "a bogus text" that claimed rioters were planning to target homes displaying American, law enforcement, and Trump flags. "These messages were likely created to stoke fear from existing protests and promote further discord," the state alert said as shared to Facebook.
Police Chief Frank LoSacco said his department had shared an internal message Sunday about the information before it had been vetted. He said it, unfortunately, was spread to the public via social media, before being proven to be unsubstantiated. LoSacco also shared a public information alert Monday, explaining that the information has proven to be unfounded.
He urged all residents to check the source of content when seen on social media and said the police department works to be proactive about sharing credible information through their own venues and by working with the media.
Stalking & Menacing
In some states, "stalking" is specified as a separate offense from harassment. Other states include both harassment and stalking under a single general statute. Stalking generally refers to a clear pattern of conduct through which the perpetrator causes the victim reasonable fear for their safety or their family's safety. Interstate stalking is a federal crime.
Some states punish stalking as a form of "menacing." Menacing can often include ongoing actions, such as stalking someone, which causes reasonable fear in the victim. Menacing also often includes single acts that are purposefully intended to create a reasonable fear in someone, such as brandishing a weapon.
Whether and how states draw lines between harassment, menacing and stalking varies greatly. For more specifics, see state stalking laws.
Harassment & Restraining Orders
Prosecutors can charge someone with criminal harassment. Victims of abuse or harassment may also petition the court. This is for an order of protection or restraining order. Helping to prohibit someone from engaging in harassing behaviors.
Orders against harassment and restraining orders frequently come into play in situations involving domestic violence. Such orders come from civil courts. But a violation of these court orders may constitute a separate criminal offense and/or contempt of the civil court. Violating a protective order may also increase the severity of harassment, stalking, or menacing charge.
The 100 Club
Angela Harrolle is president of The 100 Club in Arizona. The 100 Club is a non-profit. This non-profit helps families who went through the loss of 1st responders. Who were killed or injured in the line of duty. It is hard for spouses whose partner has been killed in the line of duty. Especially with children or a newborn. Not only is it stressful wondering if your loved one will come home at the end of each day. But the families of officers are also concerned over their own safety.
"The anxiety level, I can't even begin to tell you," said Harrolle. "They do not feel safe and are worried. Know one knows when this will end. They just know that they have to protect their home and protect their young ones."
Compassion Toward Police Officers
Regardless of what your stance is on political and social issues, violence toward police officers is not a solution. Law enforcement are Americans just like you. They could be your neighbors, fellow churchgoers, or even your own family. Any Acts of violence toward anyone of a specific race, background, ethnicity, religion, or occupation should not be tolerated.
The Illinois Fraternal Order of Police
The Illinois FOP fights tirelessly on behalf of our members. All law enforcement within the state of Illinois, to be a voice and presence. It's where we fight for the safety of our members, and you can help that fight. Your contributions to the Illinois Fraternal Order of Police help to support benefits and programs. These programs help to aid officers in situations just like these. Visit our support page to learn how you can donate today.